The INMUNGEN-COV-2 project aims to identify genes that predict the severity of COVID-19 in patients without previous pathologies
---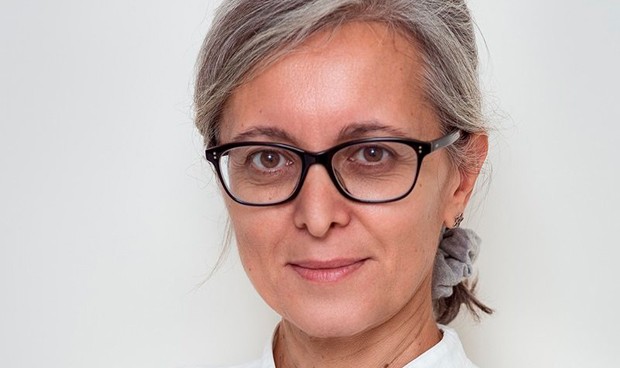 Coronavirus: gene may be responsible for most severe cases in young people
CSIC launches a study on individual risk of developing severe forms of COVID-19.
Description of the Study:
Title: INMUNGEN-COV-2.
Principal Investigator: Anna Planas.
Co-investigators: It has the support and collaboration of different researchers and services (Dr. Alex Soriano, Dr. Manel Juan, Dr. Francisco Soriano, Dr. Anna Mensa, Dr. José Mensa) of the Clínic and IDIBAPS. Also participating in the project is Dr. Israel Fernández-Cadenas from the Hospital de Sant Pau in Barcelona, along with several researchers from different centres and institutes of the CSIC.
Center of Implementation: Hospital Clínic de Barcelona.
Study Population: Patients under 60 years of age with no previous pathologies.
Methods: Compare 100 healthy patients who did not show clinical involvement with 100 patients who, without previous pathologies, suffered greater involvement.
Objectives of the Study:
Principal Objective: To find out why some patients infected with the SARS-CoV-2 coronavirus have mild clinical involvement while others develop very severe forms of COVID-19 disease.
More about this Study:
Scientific context: In eight out of ten people, COVID-19 causes mild symptoms, but in others it can lead to severe respiratory disease, such as pneumonia, and even death. Older age and the presence of chronic diseases increase the risk of ICU admission and death. However, there are also younger patients without previous pathologies who develop very severe forms of the disease for currently unknown reasons.
Added value: The INMUNGEN-COV-2 study proposes that genetic variations in the population may determine a different ability of individuals to respond to attacks caused by infection. The most serious complication is caused by an exacerbated response of the innate immune system, which is our first line of defence against infection. This exaggerated response is capable of causing damage to the respiratory system and other organs.
Hospital Clínic: This is a public consortium formed by the Generalitat de Catalunya (CatSalut) and the University of Barcelona, and is organised into specialised institutes, diagnostic centres and transversal areas. This hospital is a highly specialised and technological public health centre, recognised for its level of excellence and quality in the fields of care, research, innovation and teaching.
Other Studies about Genetics:
Une collaboration franco-américaine, utilisant les techniques d'intelligence artificielle les plus avancées pour l'interprétation des données, a réussi à identifier une signature génétique qui différencie les […]