This multicentre clinical trial aims to demonstrate that treatment with Calcifediol reduces the need for invasive ventilation and Intensive Care Unit admissions and deaths
---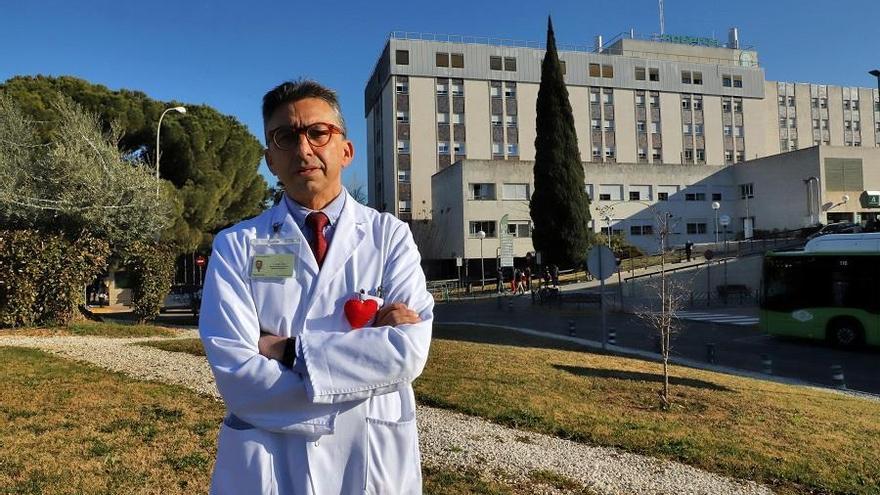 Calcifediol: 300 patients from 12 hospitals take part in the Cordoba clinical trial that attracted Boris Johnson
Dr López Miranda believes it could be exported to Europe if the European Union provided funding for it.
Description of the Study:
Title: Prevention and Treatment With Calcifediol of COVID-19 Induced Acute Respiratory Syndrome (COVIDIOL).
Principal Investigator: José López Miranda.
Centres of Implementation: Hospital Alto Guadalquivir (Jaén), Hospital Arnau de Vilanova (Valencia), Hospital Costa del Sol (Málaga), Hospital de Montilla (Córdoba), Hospital del Mar (Barcelona), Hospital General de Ciudad Real (Ciudad Real), Hospital General de Villarobledo (Albacete), Hospital Quironsalud Córdoba (Córdoba), et al.
Study Population: 1008 individuals between 18 and 80 years of age with a PCR-confirmed diagnosis of COVID-19 and radiological image compatible with inflammatory pleuropulmonary exudate are expected.
Study Type: Multicentre, interventional, phase II clinical trial with randomised parallel allocation without blinding.
Design: The control group will receive Best Available Therapy (BAT), while the experimental group will receive BAT plus 2 capsules of Calcifediol 266 µg on days 3, 7, 14, 21 and 28.
Objectives of the Study:
Principal Objective: To demonstrate that in patients between 18 and 90 years of age, positive for coronavirus, recently hospitalised with or without oxygen, conventional or non-invasive ventilation (BIPAP type), treatment with Calcifediol will reduce the need for invasive ventilation and admission to the Intensive Care Unit and death.
Secondary Objectives:
(1) To assess whether treatment in newly hospitalised patients with non-invasive ventilation will decrease time to discharge.
(2) To assess in patients requiring invasive ventilation and ICU admission during the process, whether treatment will decrease the number of days to weaning from invasive ventilation and whether it will decrease the time (in days) to ICU discharge.
(3) To assess whether treatment improves clinical outcome.
(4) To assess whether treatment improves the evolution of haemacytometry and biochemistry parameters.
(5) To Assess whether treatment decreases markers of inflammation.
(6) To confirm that low serum 25OHD levels play a role in the negative evolution of SARS patients.
(7) To evaluate the improvement in O2 saturation/FiO2 ratio, improvement in the degree of dyspnoea according to the Borg analogue scale, improvement in radiological findings by plain radiology, improvement in transcutaneous O2 saturation and possible side effects of treatment.
More about this Study:
Rationale: Severe vitamin D deficiency is a common finding in SARS patients. The vitamin D receptor (VDR) and vitamin D metabolic enzymes are highly expressed in the lung cells of subjects with acute lung injury and in virtually all cells of the innate and adaptive branches of the immune system.
Calcifediol stimulation of the VDR may prevent or mitigate SARS-Coronavirus-2 by controlling the innate and adaptive immune system. VDR stimulation activates transcription of several genes encoding antimicrobial peptides, such as Cathelicidin. It also inhibits MHC-II and the production of the cytokines IL-12 and IL-23, thus indirectly shifting T-cell polarisation from a Th1 and Th17 phenotype to a Th2 phenotype, significantly reducing IFN-α, IFN-γ, IL-1β, IL-6, IL-12, IL-18, IL-33, TNF-α, TGFβ, etc. and chemokines, critical in the development of SARS. VDR stimulation also modulates the expression of the renin-angiotensin system (RAS), including angiotensin (Ang) I converting enzymes (ACE and ACE2), renin and Ang II exerting protective effects on SARS lung injury by regulating the balance between the expression of RAS members and specifically modulating the expression of pulmonary ACE2, the SARS-CoV-2 receptor.
VDR stimulation, in addition to decreasing lung inflammation, may contribute to alveolar recovery, improve lung surfactant, and inhibit SARS-CoV-2 replication.
Considering the number of deaths, especially the speed with which SARS is established in a significant number of patients infected with SARS-CoV-2, we believe that the usefulness of treatment with Calcifediol in early stages of COVID-19 to prevent or mitigate the development of SARS should be urgently tested in the mineral metabolism setting for an unapproved indication.
Other Studies about Pharmacology:
This study aims to demonstrate efficacy of Montelukast for patients with persistent COVID-19 to help them improve their quality of life.