This study aims to identify socio-demographic factors, places frequented and behaviours associated with an increased risk of SARS-CoV-2 infection
---
Some of the results of the ComCor study:
– The virus is most often transmitted indoors (80% of cases) and during meals.
– Meals play a central role in these contaminations, whether in a family (35% of cases excluding Christmas meals), friendly (42%), or to a lesser extent professional (15%) environment.
– Even too often (37% of cases of out-of-home transmissions), the source person was symptomatic at the time of the infectious contact. This is particularly true in the workplace (46% of cases).
– Public transport is not associated with an increased risk of infection. Carpooling was + 58%.
– Travelling abroad was associated with an increased risk of infection (+ 53%).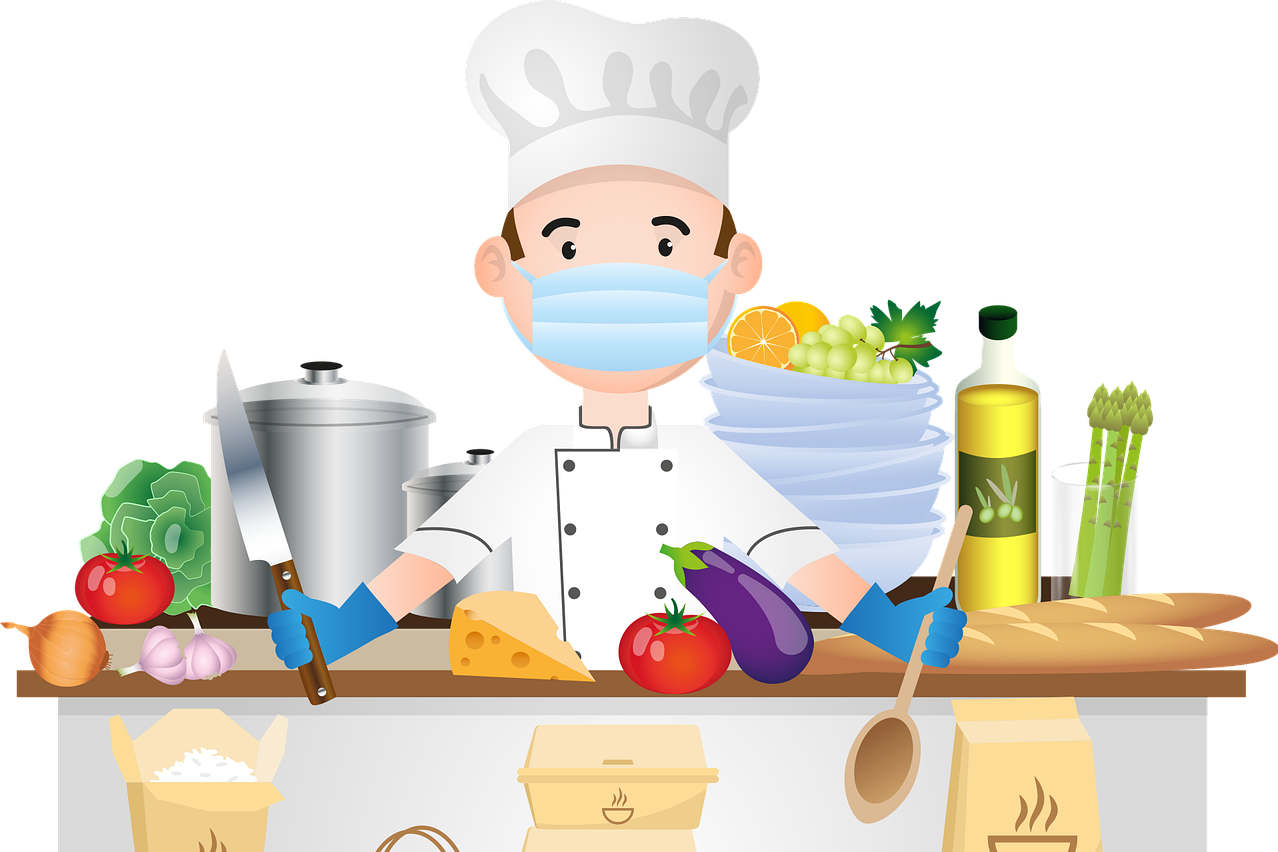 Covid: food officially incriminated
The noose tightens around the places and situations where Covid-19 is contaminating. In a recent study, the Pasteur Institute points to contamination in enclosed places and during meals. Interview with Dr Jean-Michel Wendling, occupational health specialist in Strasbourg.
Description of the Study:
Title: Etude des facteurs sociodémographiques, comportements et pratiques associés à l'infection par le SARS-CoV-2 (ComCor).
Principal Investigators: Simon Galmiche, Tiffany Charmet, Laura Schaeffer, Rebecca Grant, Arnaud Fontanet, Juliette Paireau, Simon Cauchemez, Olivia Chény, Cassandre Platen, Alexandra Maurizot, et al.
Centres of Implementation: The study was conducted by the Institut Pasteur in collaboration with the Caisse Nationale d'Assurance Maladie, the Ipsos institute and Public Health France.
Study Population: 77,208 participants with acute SARS-CoV-2 infection, excluding healthcare workers (8.2% of people contacted by e-mail by CNAM).
Design: IPSOS institute identifies and contacts "bystanders" matched to index cases by age, sex, region of residence, population density and period (curfew from 17 October 2020 and confinement from 29 October 2020). Index cases and bystanders must answer a self-questionnaire on their socio-demographic characteristics, the places they frequent and their behaviours. In addition, index cases should detail the circumstances of their infection when known.
Methods: Two types of analysis were carried out:
– Analysis of the circumstances of contamination based on index cases during the curfew period. For this analysis, from all responses received, all responses where the participant was infected during a curfew period and those of health care personnel were eliminated as they may have been infected differently.
– Case-control study covering the period of curfew and confinement. For this, self-questionnaire responses from 3426 cases and 1713 controls matched by age, sex, region, population density and period (curfew or lockdown) were analysed.
Objectives of the Study:
Principal Objective: To identify socio-demographic factors, frequented places and behaviours associated with an increased risk of SARS-CoV-2 infection.
Secondary Objectives: The study has two parts, whose respective objectives are:
(1) To describe the circumstances of contamination of index cases diagnosed positive for SARS-CoV-2 during the curfew period, in particular when the person who is the source of infection is known.
(2) To compare the characteristics, behaviours and practices of the index cases with those of a series of controls matched for age, sex, region and population density, during the curfew and confinement periods.
More about this Study:
Limitations: All these results could be challenged by the arrival of the English, South African and Brazilian variants on French territory. The English variant is approximately 50% more transmissible than the traditional virus. The modes of transmission appear to be the same, but contagion is greater and the duration of virus shedding in infected persons may be longer.
Other Epidemiological Studies:
Científicos franceses demuestran que la vacunación primaria con dos vacunas diferentes sería más eficaz que la vacunación con dos vacunas idénticas.